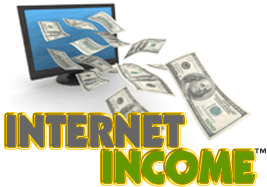 Internet Income Course 2.0
Welcome to SFI's revised Internet Income Course 2.0! Stop by each month for a new lesson full of updated tips, real-world advice, and in-depth, step-by-step instructions on setting up your Internet-based business. Course author and long-time SFI-er, George Little, uses plain English to explain the ins and outs of starting and running a profitable online business in today's ever-changing global market.
NEW! We continue our revised course with Internet Income 2.0, Lesson #20: Learning By Example. Course author, George Little, takes us through a real-life example for a good, concise look at how effective social media promotion works and how to apply those lessons to your own efforts.
---
Lesson            Description

  20            Learning By Example
  19            Social Media In Perspective
  18            Starting Your Own Blog
  17            Formulating A Plan
  16            Consumer Generated Content
  15            A Glimpse Of The Future
  14            Social Media Presence
  13            Flow
  12           Staying Current With The Search Engines
  11           Organic Search Ranking–Keywords and SEO
  10           Organic Search Ranking–An Introduction
  9             Using Paid Advertising
  8              Promoting Your Site
  7              Publicizing Your Site
  6              Links To Your Site
  5             Obtaining Publicity
  4             Effective Branding
  3             Introduction To Internet Traffic
  2             Learning To Play By The Rules
  1             The Continuing Potential Of Internet Income
CLICK HERE to learn about the SFI Forum. Our International Community
To get access to this valuable information CLICK HERE to join SFI.
To Your SFI Home Business Success,
Gabe Pesina
BeginSmartInfo@gmail.com